Hello again to Media Mediac, the blog where every news is all media.
I just got back from haitus, and i got news to you!
Just Recently, Nikki Finke put her site on hold, because of a legal battle that has happened.
All of her blog posts where all deleted... Except one.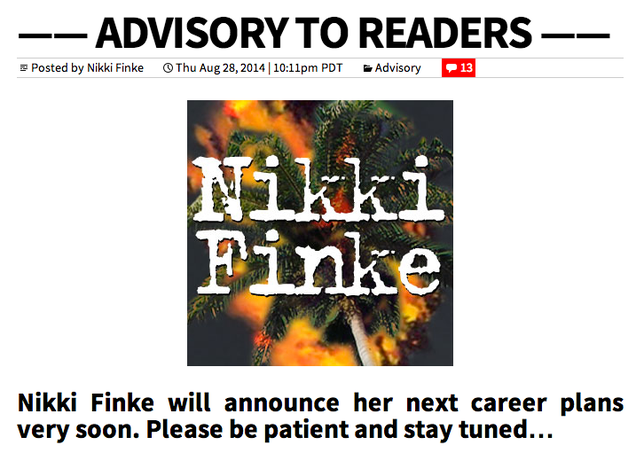 Yikes, what a mess out here.
More news comming to media mediac soon...